The biggest grievances we (us car enthusiast) had about this generation's muscle car era, was the sound of the engines. Fire up an old big block and they would shake the ground. If you've never heard a 426 startup and idol, you don't know what you're missing. The 392s and 6.1s may run like a cheetah on cocaine, but from the factory they just don't sound like it. Well, all of that has changed, thanks to DODGE//


Listen; think Hellcats and Scat Packs are sexy in photos?! Trying hearing one of them in person! People can't believe a car can roll of the truck, brand new, and sound so good. A Hellcat summons people from 100 yards away.


We had ODP electricians at our dealership on Friday, and a few of them stopped what they were doing just to see what was making the howling, demonic tones. People not even interested in cars, had to come and get a sense of the automobile. Take for instance my Business Manager, not what I would call an avid car enthusiast; she even came out to inspect the car. What she thought was thunder from across our little car lot, turned out to be a Supercharged HEMI V8! I can't make this stuff up!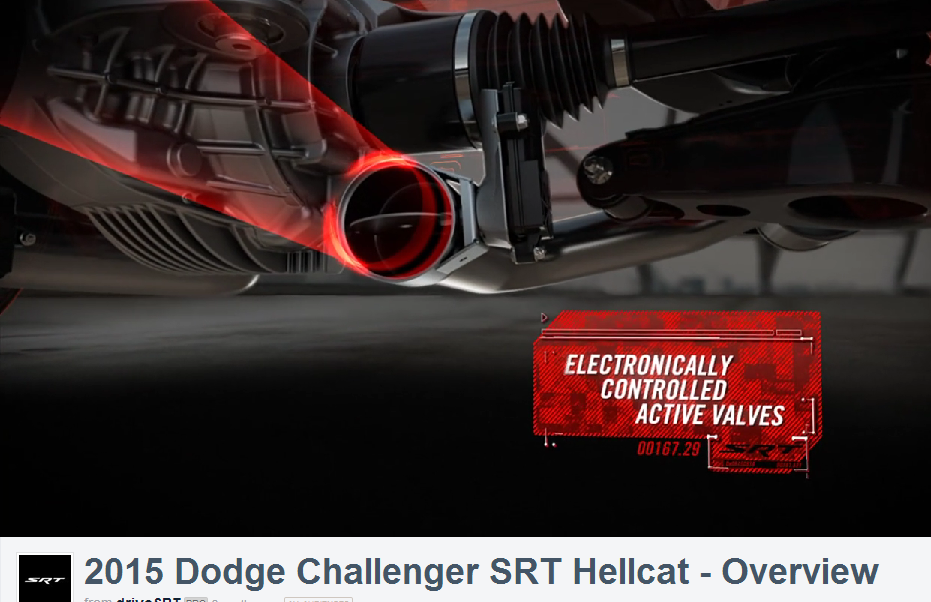 The active exhaust found on Dodge Performance vehicles are no joke. They sound like a Hot Rod should; who else but Dodge would finally make a muscle car, sound like a muscle car.
"Domestic, not Domesticated" is more than a clever advertising slogan, ladies and gents. Come see us here at Autoworld and get addicted to DODGE.
-@AstidySRT