Ah, something about nearing into spring time and Hotrods. All those beautiful machines patiently waiting to roar to life. Metallic paint begging to glisten in the sunlight, chrome wheels itching to shed some rubber on the warm asphalt, spring time: THE hot rod season! Cool enough so you don't have to worry about your big-block Detroit monster overheating, but warm enough for sunscreen and windows down cruising!


It really gets the Car Enthusiast in the mood, for that time of year that we all love. But what if you find yourself without a show car or hot rod? Many times we just see the finished product of a project that has had more chances to fail than we can ever imagine and through sheer passion for the sport, the owner charges on. Not every Barrett-Jackson super star started as that 100k car. Not every "Concours d'elegance" entry is found in that exact condition. Many times famous builders and garages like the late Boyd Coddington, Chip Foose, Phantom Works garage, Kindig-It Design, The Guild of Automotive Restorers, and really too many to list, start with a car pulled out of a shed and bring it back to life. Breathe fire and soul back into a machine that deserves none the less. For anyone who watches Velocity Chanel has surely heard of the 1938 model Bugatti Aerolithe that David Granger and his guild of Automotive Restorers took the time and hell bent patients to restore. Its treasures like that, which demands the journey.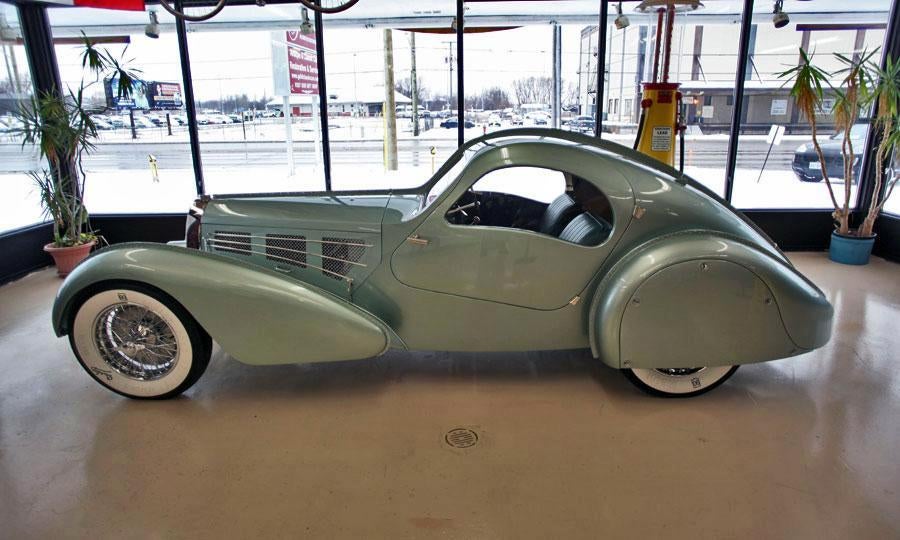 Can't find a Bugatti to restore? Worry not petrol loving brother or sister, many cars still need to be refreshed and entered into local car shows. If you're into American Muscle, all of the sexy names are taken and probably worth more than your house; But again many alternatives!


Post war cars all the way to about 65 are still fairly cheap for a project car that's not in bad nick. Trucks, wagons, and 4 doors can be found for some real bargains. The only problem is the parts and recreations are still a little hard to come by, but thanks to places like Year-One and AMD (Auto Metal Direct) you still have a lot to work with.


Late 70s to late 80s cars may not have the sex appeal and flare of their older siblings, but still can be a jewel! If you're into resto-modding this is the way to go! Take the Hot-Rod and give her the bones of a muscle car! Big Block engine and trans with a good rear end to hold the ponies and you're sure to turn heads!


Millennial like myself? Still options available. We did not have the luxury like our parents did of plentiful and cheap go-fast bits of the Muscle Car era but we can still manage. A lot of 90s model vehicles are low in price but getting ready to sky rocket fast. Look at the first gen Viper's. One can be had for mid 20,000 to high 30s. An overbuilt V10 with RWD, manual gear box, no AC, or stupid nanny's.. that's a bargain!! Jay Leno says he can drive his Viper and it looks just as modern and exotic as it did back in 93. Now imagine with a set of modern Viper wheels and the targa top off, you've got a neck breaker!




Into the "JDM, yo!" Fast and Furious import scene? You've still got a chance there too! MkIV Supras and GT-Rs may be going for just as much as the muscle cars, but the power plants are still pretty available. Aaaaand what does every JDM guy dream of? That's right, Engine swaps baby!! First Gen Supra with a mad 2J swap? Sounds like fun! Not to forget about the Mazda Rotary's, S-Chassis Nissan, and 4G63 DSM cars. All are winners and still loads of fun and collectible.


Now for the late model 2000s vehicles. We're seeing more and more show up at drive-ins and Cars and Coffee's around the nation. SRT-4s, Evos, STI's are the most popular. Entire shows are dedicated to late model Domestics that Range from Muscle Trucks to LX platform Mopar's. Gently used HEMI's setting on lots can really be made into pavement pounders with some work. Hotrod magazine is quoted saying think of a 5.7 HEMI as a stock engine with racing heads. A lot of room to work!


Hot Rods of all kinds, enjoy the soon approaching spring season and get out there! Shows meetings, tracks days, etc. are all what make our car scene so great. Remember if you don't care for it, walk off. No need to sit and bag someone else for their taste.
-@AstidySRT