The Car Business or Dealership life is all about sales right? Trying to sell yourself, cars, service, parts, the dealership in general, the car manufacture as a whole, everything! It all comes down to sales.


People that believe in their product always come off better. Sure people can sell anything if they need to, but the people that excel, genuinely like their product. I'm pretty sure everyone believes Billy Mays (may he rest in peace) used "oxyclean" every damn time he did laundry. No one can doubt his passion. This is what put vehicles in people's heart. <- I'm coming back to this, hold on.


It goes into a winning atmosphere, everyone needs to be on the same page. Everyone needs to love what they sell. Everyone has to be working for a common goal. When the dealership does well, when the car brand in general does well, so should the people at ground zero. A Representative from Magneti-Marelli told us the story of a small car dealership in Iowa. His exact words were "there isn't shit in Iowa, how do you think he does sales wise?" It turns out, he is the biggest Chrysler dealer in the US. He utilizes the internet to overcome his poor geographic lay out. Point: "where there is a will there is a way" (somebody).


I take it personal when I see someone post pictures of their brand new Silverado on Facebook, Instagram, twitter, etc. I feel guilty. I feel disappointment, and ultimately feel sorry for the owner, for he or she knows not what they do. I feel like someone at a FCA dealership (myself included) didn't make the extra step in commitment to customer service, or that last dying effort to show the superiority of RAM trucks.


The designers, engineers, architects, bosses, managers, assembly men and women have all done their job; it falls on people like me, at ground zero, to make the dedication, have the commitment to make sure these vehicles find forever homes, and more importantly so does the brand and that dealership. The ultimate gesture is to not only ensure RAM trucks end up in garages and drive ways, but also in the hearts, souls, and families of customers for generations to come.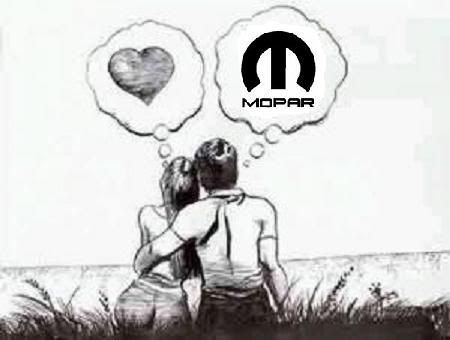 Why do anything half way ladies and gentlemen? Be committed 100%. It's not only our duty but our responsibility. It only takes one to change the world. One can make a difference. Let's make MOPAR and Chrysler an Empire! (Jeep already has a damn good foundation!)